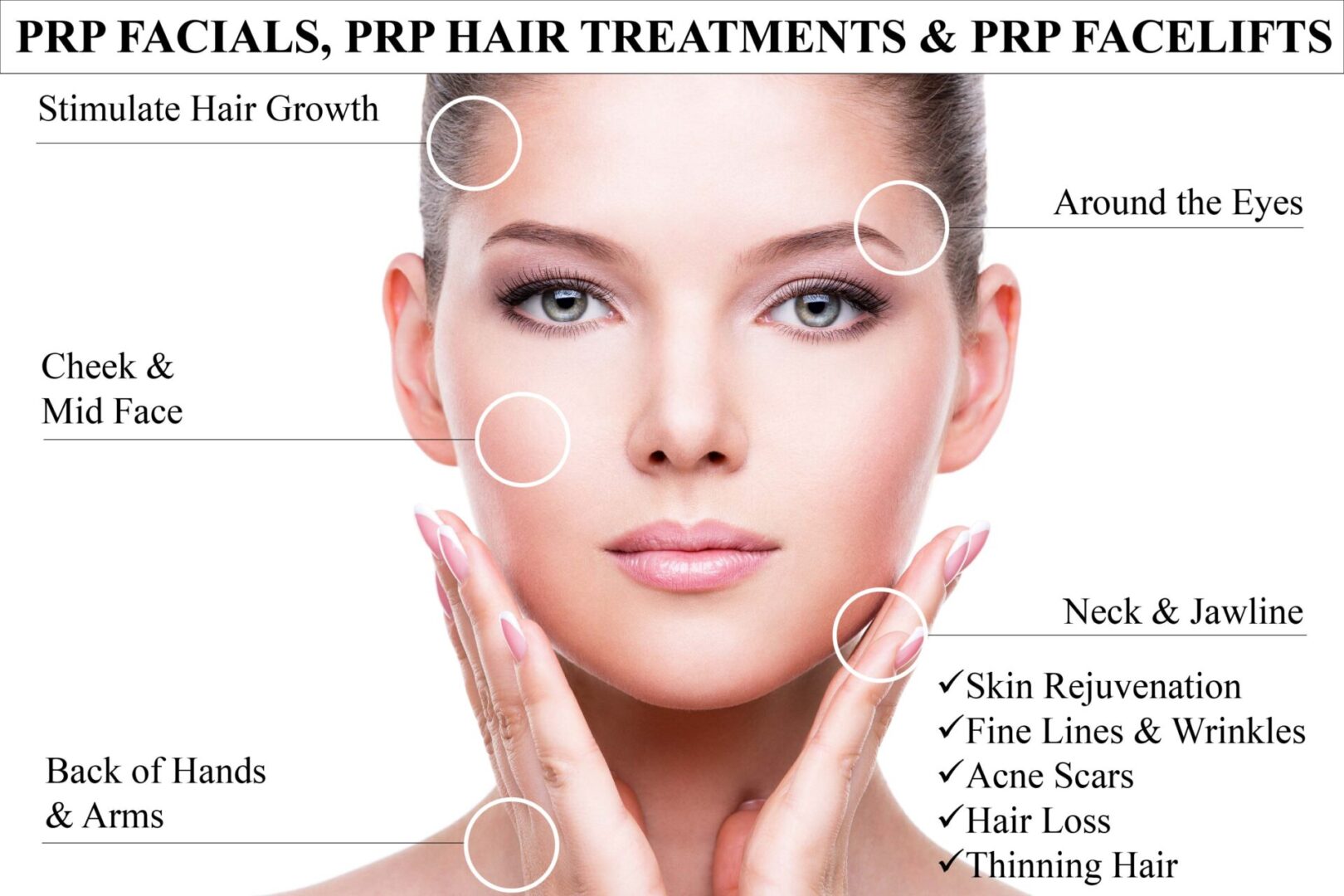 PRP 15ml $250 30ml (FACE) $450
PRP Hair Restoration (HAIR) $750
PRP therapy is used in hair restoration for natural looking results. With a thin needle, your own Platelet-Rich Plasma (PRP) is injected into the scalp. Then the growth factors in your blood cells do their job and hair growth is naturally stimulated. PRP Hair Restoration is suitable for both men and women.
Most imperfections will begin to fade and continue to improve with each treatment. This is a great noninvasive option to eliminate the red and brown spot imperfections.
Increasing collagen and elastin production internally as well as helping the skin absorb essential vitamins and nutrients during the process of application is the purpose of our micro-needling and PRP treatments. Elastin and collagen fibers are the healthy building blocks of tight, evenly textured skin. Micro-needling is done using a hand-held device with 12 or more microneedles at the tip; these microneedles make tiny punctures in the skin in an evenly spaced manner. Natural healing processes are activated once these micro-channels are made in the skin.
As we apply micro-needling to the skin and infuse your body's own supply of nutrients and additional growth factors, we implement our platelet-rich plasma as a thin layer on the skin so that the plasma can fill in these micro-channels and begin to work its magic. Platelet-rich plasma is derived from your own blood drawn before your micro-needling treatment and centrifuged to separate your red blood cells from their white counterparts. Certain white blood cells contain the body's natural growth and strengthening factors, which when applied to the newly broken skin can help increase circulation and reduce scabbing or bleeding after the procedure along with promoting firmer, smoother skin. Using this all natural, nutrient-filled serum is a revolutionary technique.
Benefits of Microneedling with PRP:
Reduces scarring, i.e. acne scars and stretch marks
Improves texture and tone
Softens fine lines and wrinkles
Supplies healthy, fresh vitamins and minerals in the skin
Hydration
Promotes healing
Improves micro-circulation
After your micro-needling procedure, our team will give you specific instructions and recommendations on how to optimize your result. On average, it only takes about 12 hours to heal completely, and many people will see results in two to four weeks.